1) Sara B. will fill us in on her latest findings in the research world of Alzheimers and neuroimaging.
2) Ryan D. will give a short talk to explain the latest in his work on understanding centrosome amplification in breast cancer.
3) We have some MSTPizza scheduled for seminar today, ordered locally from the amazing
Glass Nickel Pizza
.
Really, there's not much more you could ask for on a Wednesday evening.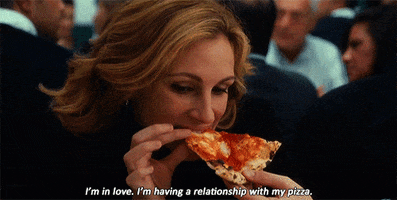 Image Source:
http://giphy.com/